With the influx of research showing the positive impact of continuous feedback programs and other new performance management strategies on employee performance, organizations are looking to their HR and talent management leaders to craft – and successfully launch – these new programs.
And while the advantages are clear – 90% of organizations with redesigned performance management have seen higher employee engagement and managers can leverage this data to ease the burden of annual performance reviews – some organizations are struggling to successfully launch and drive adoption of these programs.
Unfortunately, this is common for new initiatives that require change. In fact, only 26% of organizations said change initiatives have been completely successful.
Here are three tips for guiding your organization through the launch of a new feedback or performance program.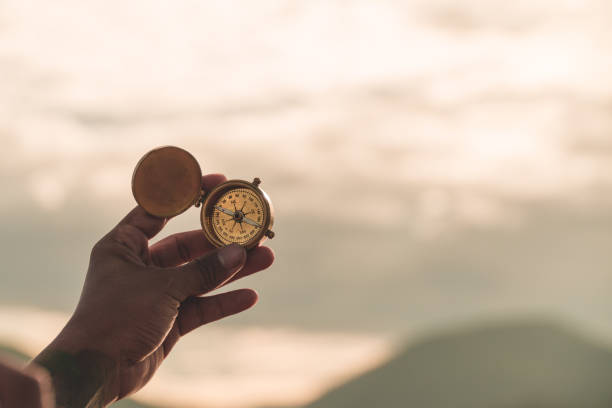 1. Take an agile approach to planning
Standard planning processes, often referred to as the "waterfall model" of project management, tend to set change management initiatives up for less success. The waterfall model puts the bulk of the design and implementation upfront – so organizations spend lots of time (and money) on a new program before validating that the designed strategy will be successful. It's a risky move.
While more agile organisations will select small groups to test, get feedback, validate, and refine a strategy, with the goal of designing a process and strategy that will have a higher chance of success when formally launched.
Test and Optimize: Google takes this approach to talent management – piloting most changes they make to their performance review processes, employee engagement surveys, benefits, and onboarding with a smaller group of employees. Ultimately, enabling them to optimise their processes for the best employee experience.
When rolling out a new feedback or performance program, create a pilot group or a focus group, consisting of a cross-section of managers and employees and ask them to provide feedback on the new process and strategy. Use the feedback from the pilot group to help you to:
- Identify what parts of your strategy may cause confusion.
- Ensure tools are intuitive and easy to use.
- Create a pool of advocates to help transition the new program out to the broader employee population.
More often than not, a certain workflow or process will make it too difficult for people to participate.
For example, managers want to give their employees feedback on a specific task, behavior, or project, but lack the ability to capture feedback in a quick and efficient manner. Instead, they get distracted with emails or other meetings and forget to provide feedback.
Workplace Technology Not Meeting Expectations: According to a recent Workforce Institute study, more than a third of employees feel their job is harder than it should be because of outdated processes and legacy technology.
For talent management and HR leaders this means that feedback programs need to have a short, simple mechanism for requesting, providing, and documenting feedback – that can be easily accessible on any device. This reduces the barrier for participation by removing the need to be at a computer or spending extra time trying to figure out how to capture feedback on a confusing or difficult tool.
2. Stage the environment
In addition to making it easy to participate – tweaking the surrounding environment can help reinforce certain behaviors and drive engagement.
Many studies have found that a person's environment has a profound, often unconscious, impact on their behaviour. For instance, larger plates encourage people to eat more and clean hospital hallways encourage people to properly store medical equipment.
Particularly for continuous feedback programs, organizations can leverage visual cues and flexible technology to remind and reinforce participation.
For instance, here's how two organization got creative with their office space to drive participation of new performance programs:
- One organisation placed signs touting their real-time feedback program and included QR codes in every conference room and main hallway – employees can scan the QR codes on a mobile device, go directly to a short feedback form, and enter their feedback for their coworkers on the way back to their desk or on the way to their next meeting.
- Another organization placed leaderboards in their break spaces to highlight the employees with the most participation in their feedback program for the month.

These workspace tweaks nudge employees to give or ask for feedback through strong visual cues (and peer-pressure), with each of these organisations seeing nearly 100% participation rates in their feedback programs.
3. Create a communications plan
Most organisations understand that communication is critical to any major change initiative. However, a good change management plan depends on solid communication that doesn't just broadcast your plans for change but seeks to understand the needs to be addressed as your organisation undergoes the change.
Leadership Involvement: Leaders in your organization should be fully on-board and ready to promote the new performance program to their teams. According to McKinsey, organizations with senior leaders who communicated openly and across the organizations about the progress and success of a change initiative are eight time more likely to have a successful transformation.
Developing a formal communications plan will set clear expectations and ensure that employees receive a consistent message across the organization.
In addition to anticipating questions your organisation may have, make sure you plan includes this information:
- WHAT: What is it and how is it different from an annual performance review or previous programs.
- WHY: Why are we launching this new program.
- HOW: Clear instructions for how they can participate, and who can help them if they have questions.
- SUCCESS METRICS: Short- and long-term goals of the new program.
- FEEDBACK CHANNELS: How employees can provide feedback, share what is working, and make suggestions about what isn't working so well.
Conclusion
A new continuous feedback or performance program can be a powerful mechanism to driving higher engagement and productivity at your organization, but the success of a new program relies heavily on employee adoption. Having the right technology in place and creating a clear change management plan using the tips above will increase the adoption and positive impact of your program on your organization.

Published: Tuesday, 28 April 2020
---